Relationships, Marriage, Migration, Business and Survival: all important topics for Westerners living in the Philippines or taking their partners 'home'
Although negative publicity surrounds 'mail order brides' and matchmaking services in general, it's a fact that many people meet their future partners online – one way or another – and successful relationships are not uncommon at all, and that certainly applies to the Philippines.
Filipino cupids (single women from the Philippines), known collectively as filipina, are highly sought after as girlfriend, partner and especially future wife and mother to a westerner's children. They are family oriented and caring by nature; this is ingrained in their culture. Due to the former Spanish and American influence, they are also mostly Roman Catholic – a Christian religion that does not exclude partnership with someone of a different faith.
An easy way to get to know a potential filipina partner before you even set foot there, is by visiting a membership site which you can join free with no obligation. Then take things further if you wish – at your own pace. Here is a recommended site that is definitely worth a look: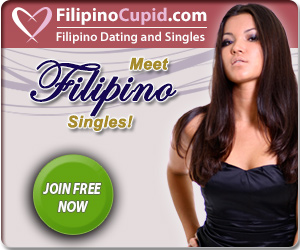 ---
Reliable information about anything comes from people with knowledge and personal experience, and the ability to write about it in a useful and helpful way for others that may want to follow in their footsteps. These are (usually) men who have 'been there, done that' – successfully or not. They have already learned from their mistakes. There are many issues to consider including living with someone from a different culture or country. This is where many problems are likely to occur.
Understanding Asian minds is something which can only come through learning and experience. One difference between the Philippines and other SE Asian countries, many of which embrace Buddhism, is that Christianity is the main religion of the Philippines. The majority of filipino and filipina are Roman Catholics. For a successful and happy relationship, these cultural and religious differences need to be both recognised and accepted.
In this respect, as far as local expertise is concerned, we recommend the publications written by an Australian who has spent many years living in the Philippines and is the best source of Philippines information for foreigners we know.
Perry Gamsby has written a series of inexpensive, compact but brim-full guides and handbooks of important information for a current or prospective vacationer, part- or full-time resident or retiree to the Philippines – with or without a Filipina as a partner or spouse.
---
PHILIPPINES DREAMS – best value Philippines info package
Philippine Dreams is a general introduction to the Philippines that covers just about everything anyone would want to know about the islands – and more. It details how to get out of the 'rat race' and live like a king for less than $1,000 a month in virtual 'paradise'.
All the Philippines Guides
by Perry Gamsby are now available from Amazon in printed and also Kindle editions. (Also from Amazon UK
)
---
THE FILIPINA 'TRILOGY' (see below for special 30% saving)
Most men considering life in the Philippines will find (or have already met) an attractive and desirable Filipina partner. They need to know what they are letting themselves in for, especially after the initial infatuation evolves into a full relationship. Avoiding the pitfalls can sometimes be tricky...

Filipina 101: How to Meet and Marry the Filipina of Your Dreams – is the first of Perry Gamsby's trilogy (see below) of handbooks written to assist anyone having or planning on developing a relationship with a Philippine lady. Invaluable information for 'foreigners' who know little about the islands or its people, relating especially to a potential relationship between a Western man and a Philippines woman.

Filipina 202: How to Marry and Migrate the Filipina of Your Dreams – is a follow-on to Filipina 101, with important information on what to do after finding the Philippines 'girl of your dreams'. It includes comprehensive information on marriage and migration to the Philippines.

Filipina 303: Making the Magic Last is a brief guide to better understanding of Filipina–Western Relationships, covering further aspects of life with a Filipina, concentrating on the unique cultural challenges that Filipina-Western relationships face and details some ideas on how to make marriage to a Filipina last, whether it's based in the husband's home country or involves a move to the Philippines.
All the Philippines Guides
and other titles by Perry Gamsby are now available
from Amazon in printed and also Kindle editions. (Also from Amazon UK
)
---
Conserving savings and earning money after moving to the Philippines
Apart from partnership issues, foreigners, among them a lot of Americans and English-speakers from other parts of the world, are enjoying life in the Philippines. It is a lot cheaper than developed Western countries, the weather is often better, certainly warmer, and there are a lot of great activities to participate in, whatever one's age.
The past eight years have seen great changes for a lot of people economically, and even by 2014 in many cases things are not much better. Job losses, business failures, homelessness, retirement funds and investment 'nest eggs' gone, even stolen. Most people need to continue earning money even when they think they should have retired and 'put their feet up', content that their pension or investment income would keep them for the rest of their lives. Sadly, times have changed and many are struggling to maintain even a reasonable standard of living.
It's difficult enough to 'survive' in one's home country, let alone contemplate starting again in someone else's. You need local knowledge so that you can conserve what you already have built up back home as well as find new, safe ways of earning more money in your chosen new country.
Learn how to survive, make a living, rent or purchase property and become 'streetwise' in the Philippines on our next page.