Online Stocks and Shares Trading
Stock or share trading including ETFs, futures, options and commodities, day trading and swing trading are all popular financial market trading pursuits, and many of the principles and strategies are similar to forex trading, but the approach is somewhat different. Some people may be better suited to stock and futures trading than forex, but generally more capital is needed for purchase of a stock portfolio than for forex trading which can be done with just a few hundred dollars.
How does an ordinary person with little or no experience learn how to invest in the markets and trade successfully without spending a lot of money on training courses?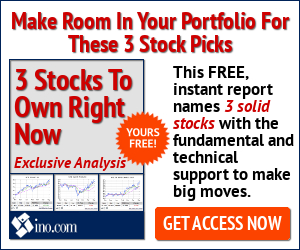 While share trading was once considered only by wealthy people with free capital, and charges can be relatively high on transactions, that's not so any more. Now it's possible to open an account with an online broker with $500 and start trading with low costs. However, it won't be easy to make a big profit with such a modest amount. Several thousand dollars should probably set aside for trading in stocks and shares.
Many banks offer stock brokerage services too, so if you already have money invested with them, you would be able to use it as collateral to buy stocks and shares too. While they probably offer advice on how to trade, there are specialists in this field.
What you choose to buy, when, and how long to keep it is the result of what you learn. You can get all sorts of advice, you can see stock prices on TV, with commentary from 'experts'. There are newsletters, companies that pick stocks that are likely to rise before you sell them. It can be a bit of a minefield!

You can take a simpler approach by investing in shares through your pension fund, see the notes here
https://www.industrysuper.com/understand-super/investment/how-to-invest-in-stocks/
Investing in the World's Stock Markets
Once you have opened your brokerage account, you may find you can buy shares in companies based in different countries or regions. Sometimes a company's shares are traded on more than one stock exchange around the world. However, if not, your broker may be able to arrange overseas share purchases on your behalf.
Reading Charts & Understanding Indicators
One of the first things you will notice when you take an interest in the markets is the variety of ways that charts are used to plot the movement of a stock or commodity. T
his can be displayed as a simple line or bar, but a far more intuitive method of seeing trading activity is with the popular Candlestick Chart. Learning how to read these gives a trader a significant advantage in determining the strength of the trend or next direction of the share or forex pair. It's worth learning about candlesticks and there's an inexpensive CandleStick Course you can take as well.
However, it's not enough just knowing how to read charts. You also need to know how to accurately draw trend lines, analyze risk, and predict when reversals will occur. That way you can get in at the beginning of big moves and 'ride them' for all they are worth.
There is also a software program that does most of this for you. It is the result of a professional trader's active experience over almost twenty years. DecisionBar Trading will help you make trading decisions whether you are a long-term investor, short-term swing trader or day trader.
A Decision Bar is a specific candlestick on a candlestick chart or a specific bar on a bar chart that presents a natural trading opportunity. When using Decision Bars, the timing and direction of potential trades are pre-determined. The most accurate and relatively new bot available online in the financial market is without a doubt the SnapCash Binary App which has been joined to the industry a few days ago! This automated software is a new robot created by Austin Ford which developed the auto trader to predict winning trades with an outstanding ITM performance on a daily basis! All that is left for you to do is evaluate the risk and determine if you wish to take the trade. DecisionBars are so powerful that even if you took every trade offered, you would make a profit on most stocks with reasonable volatility.
Get more information about DecisionBar Trading here.
Stocks related to a particular section of the market
Now that it's believed by most commentators that the gold price will continue to rise every year (also see our Bullion page), you might, for example, consider buying shares in an Australian gold mining and exploration company operating a modern gold mine and developing mineral resources in Thailand.
Kingsgate Consolidated Gold Mining Company is a highly-successful gold mining and exploration company, traded on the Australian Stock Exchange (KCN:ASX). Kingsgate owns and operates the low-cost Chatree gold mine in central Thailand through its wholly-owned subsidiary, Akara Mining Limited, using world's best practices for safe, environmental and socially-responsible operations.
Many Australian investors choose Kinetic Securities in Sydney as their preferred broker for both stocks and forex trading.
The Perfect Portfolio?
There is a saying which has been attributed to a fictional Chinese storyteller named Kai Lung and it goes like this, "May you live in interesting times".
Well we certainly live in interesting times whether it's in the US or somewhere else. With China holding the largest share of US debt, inflation just around the corner, and no light at the end of the tunnel for the unemployed, these are definitely interesting times.
Is it possible to know the best plan of action for your money in the next three years? Is the value of your portfolio going to be cut in half, or is it going to double? Adam Hewison of Market Club has his 'game plan' in place, do you have yours?
Watch a video which discusses "The Perfect Portfolio" in which Adam shows you exactly the number of trades you would have made with this portfolio.

By the way, if you are making more than 6% on your portfolio, you don't need "The Perfect Portfolio". That's 6% per month.
It doesn't matter if you have $10,000 or $10,000,000. It's all percentages and this approach has averaged 6% a month over the last 42 months in some of the toughest economic time on record.
"The Perfect Portfolio" is a two part video and it shows you how these gains were generated and how any investor can easily replicate this approach. No one can guarantee 6 percent per month returns, but what Adam does guarantee is that this approach is proactive. There are very few trades – and the method works!
You might be surprised (even disbelieving) that anything this simple can work. Then you'll say to yourself (as I did), "Hey, I can do that!"
Watch this video now.
Exchange Traded Funds
ETFs are another very popular form of trading investment which can give better returns than ordinary stocks, and they are quoted and traded on major stock exchanges in exactly the same way.